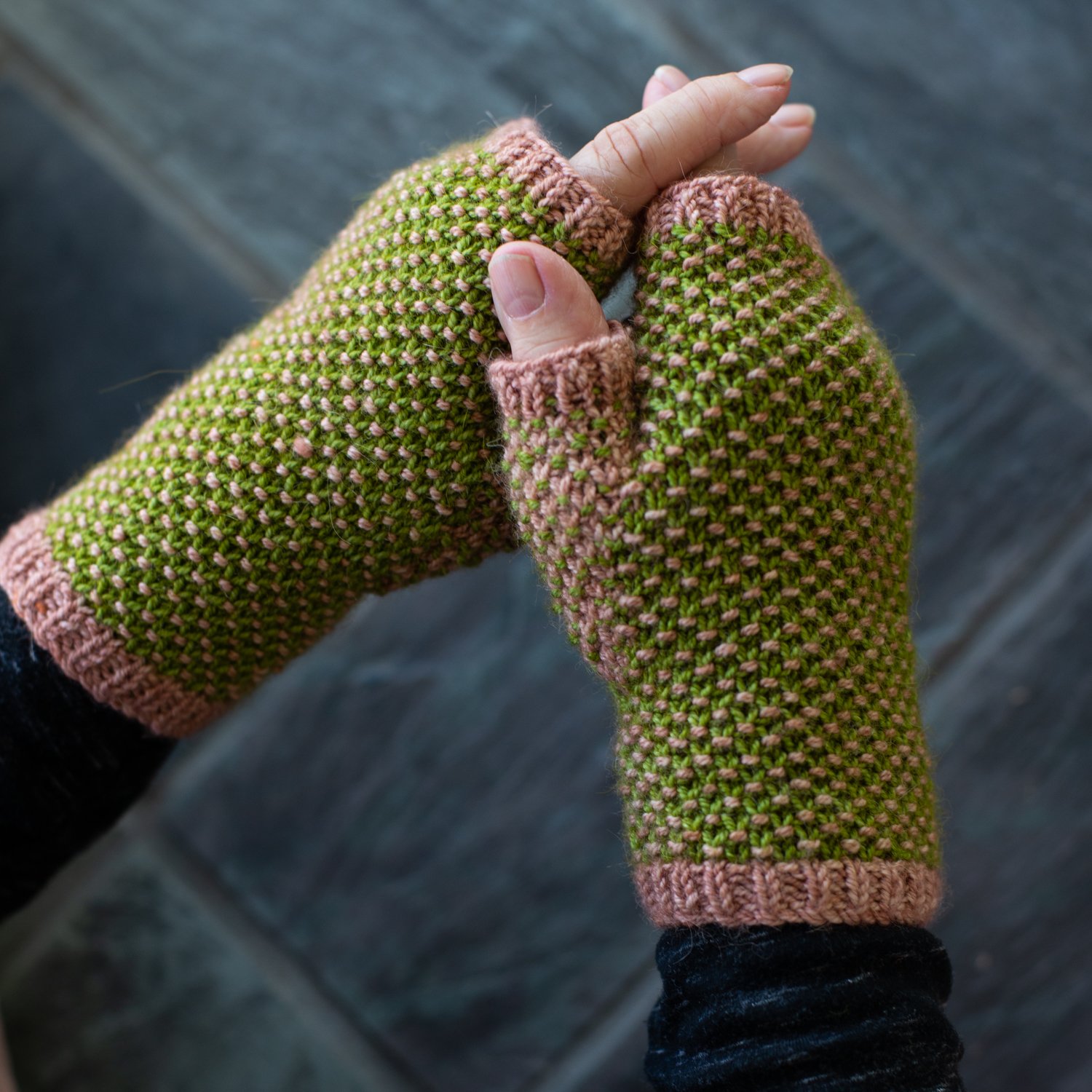 Overdue Mitts
Yarn - Malabrigo Yarn Dos Tierras
Yarn Weight - DK
Yardage - 200 yards (182 m) (100 yds each of 2 colors)
Needle - US 4 - 3.5 mm, US 6 - 4.0 mm
Size - 7.5" / 19 cm circ. 7" / 18 cm long
Language - English
I do not think I will ever have enough texture knitting to satisfy me. Lace and cables might distract me with their flamboyance, but texture is so deeply satisfying that it keeps drawing me back in. And you will just have to knit these mitts to see what I mean when I say that their nubbly texture is irresistible.
Of course there's obviously a supporting character here in the form of color-work, but don't worry - it's super easy. These mitts are knit with single round stripes and a slip stitch technique. That means you don't "carry" any extra yarn along for the ride. You simply slip stitches along the way and the color-work happens like magic.
One pair of mitts used less than 1/2 of each color so you'll have left overs. If you are substituting yarns I would guess you'll need about 100 yards of each color.
Stitches used: k, k2tog, m1L, m1R, p, p2tog, slip, backwards loop cast on
Instructions are entirely written, no charts. You will need 3 stitch markers and waste yarn.