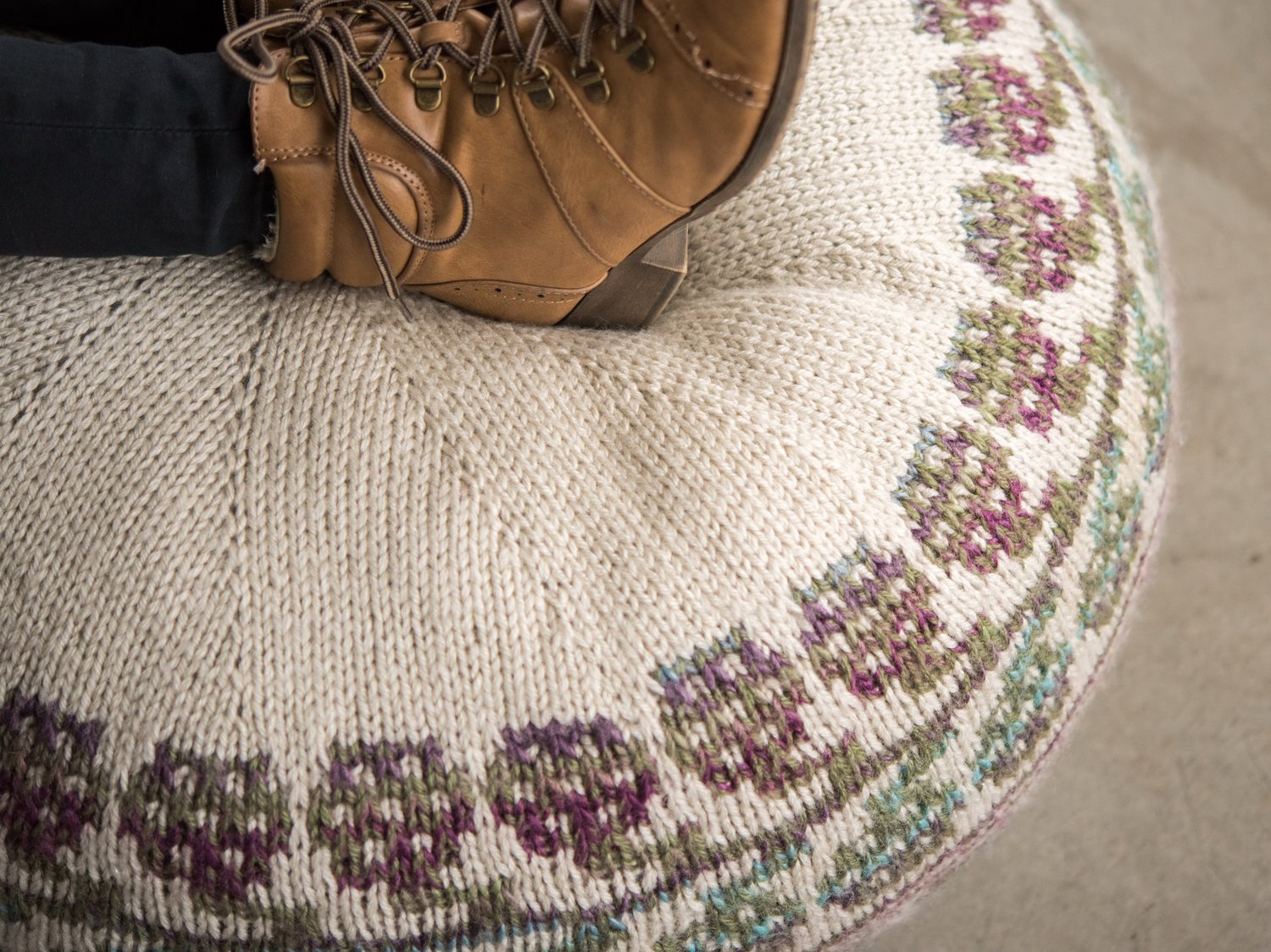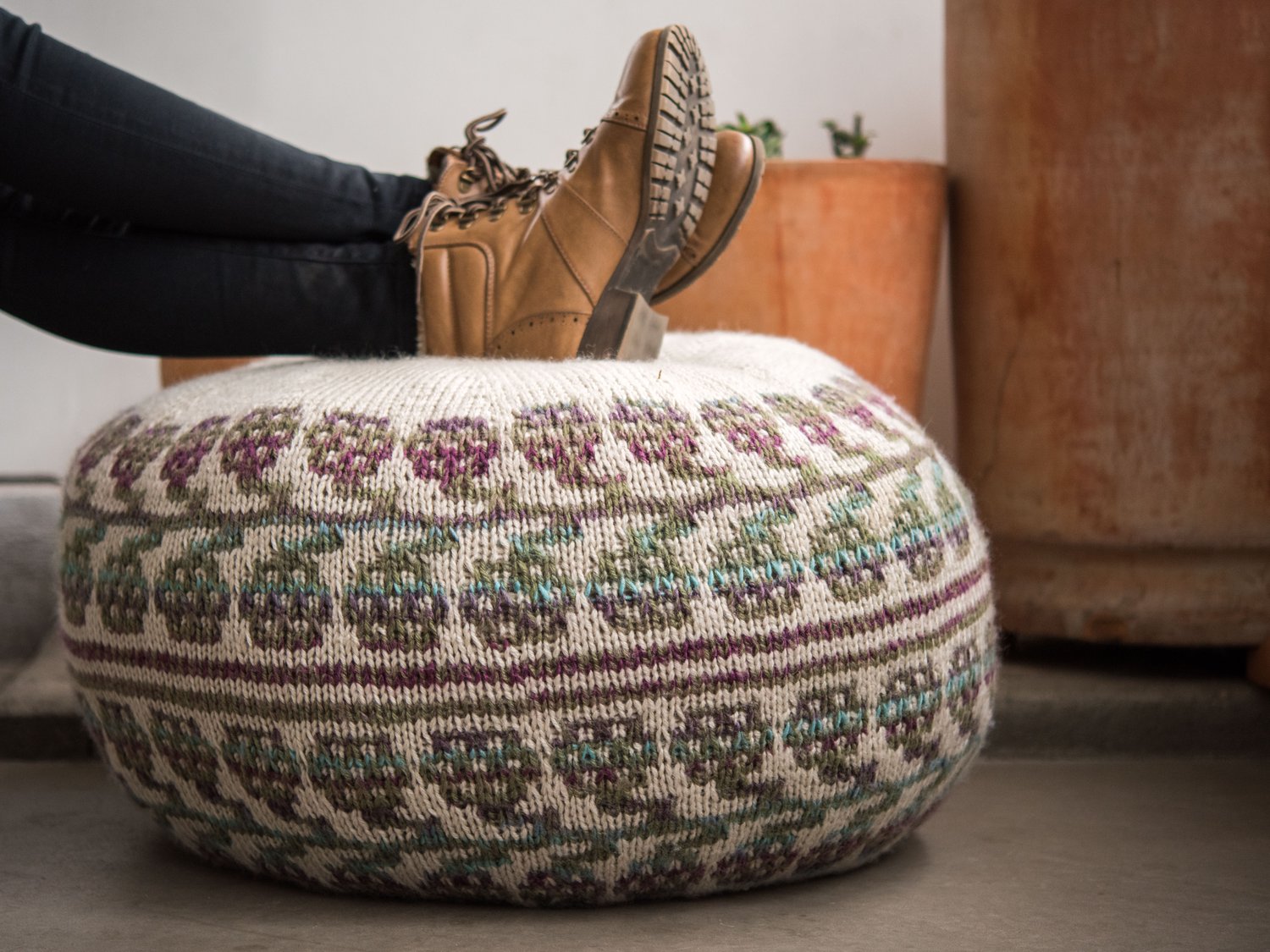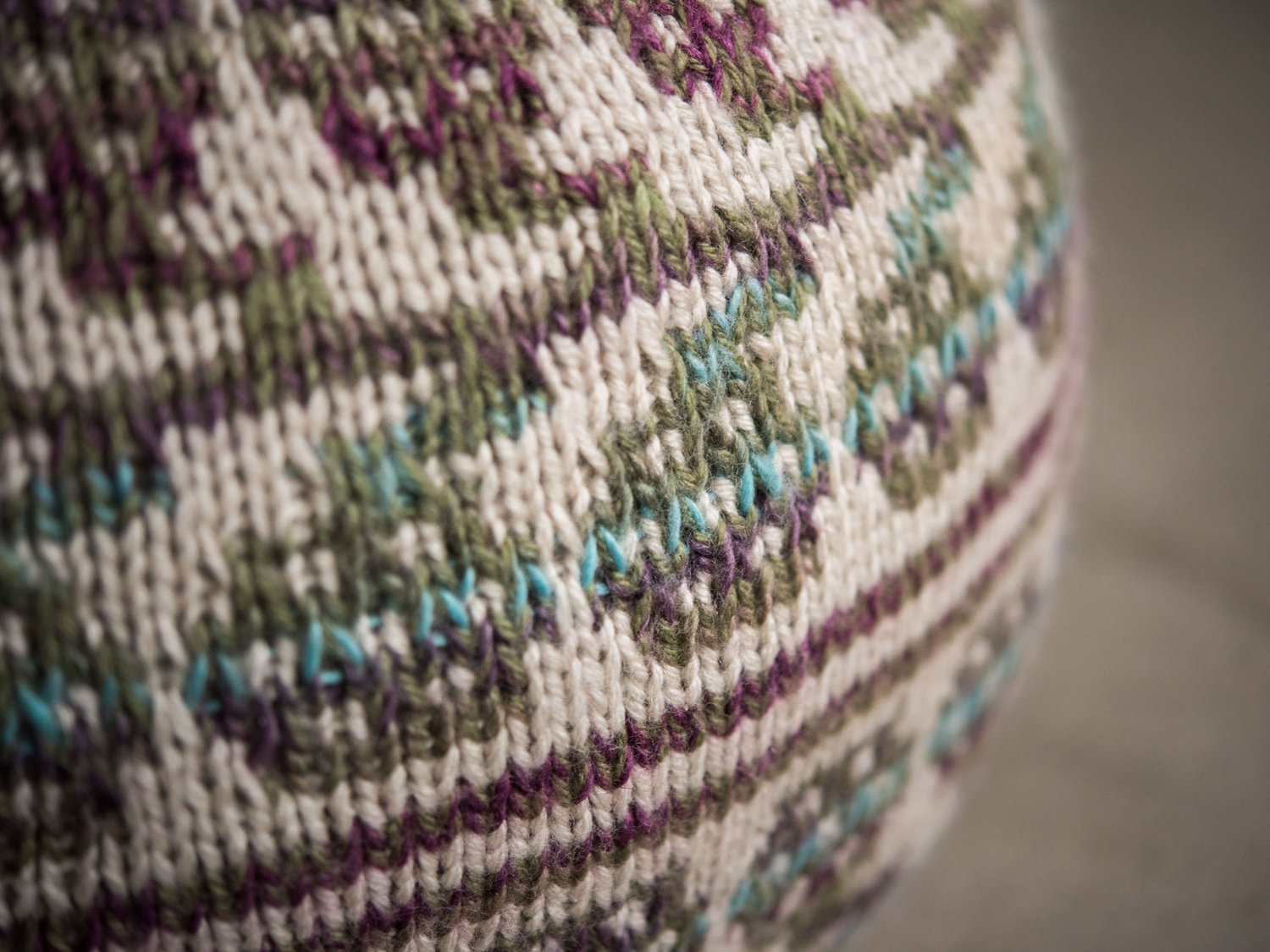 Dewberry Hassock
Yarn - Sprightly Yarn Acrylic Wool Worsted & Spectrum Worsted
Yarn Weight - Worsted (Held double can substitute bulky)
Yardage - 1600 - 1728 yards (1463 - 1580 m) (Cut in half if substituting bulky)
Needle - US 10 - 6.0 mm
Size - 16" high x 26" circ, 40.5 x 60 cm 
Language - English
Knit entirely in the round this is a super fun pouf, ottoman, footstool, whatever you'd like to call it! The colorwork is slip stitch mosaic style so it is much easier than it looks, you're only ever working with one color at a time.
You will be holding two strands of yarn at the same time throughout the pattern so it works up more quickly than the yardage would imply. For the "base" color you hold the same solid color double and when the color comes in you hold a solid with a variegated to create the beautiful dewberry flower motif.
You will need 6 balls of the base color (about 1,200 yards/1,100 m). Then you will need 2 balls of the solid contrast and 2 balls of the variegated contrast, which comes to about 380 yards/ 348 m apiece.
If you are substituting Bulky Yarn you will need about 600 yards/550 m of the base color and 190 yards/175 m of the contrast color.
I chose to use an acrylic blend yarn because of the end use for this type of item, I recommend steam blocking the colorwork before you get to the stuffing stage.
Needle: 47" (119 mm) cable length for the circular. You can use this long circular needle for the entirety of this project, magic looping when necessary. If you do not care for the magic loop technique you can use whichever method of knitting in the round that suits you. You can knit with two circulars or switch to and from DPNs as needed for your knitting style.
Notions: 12 stitch markers (one distinctly different for end of round), tapestry needle, stuffing of your choice.
The instructions can be worked entirely from written or you can use a chart for the colorwork.